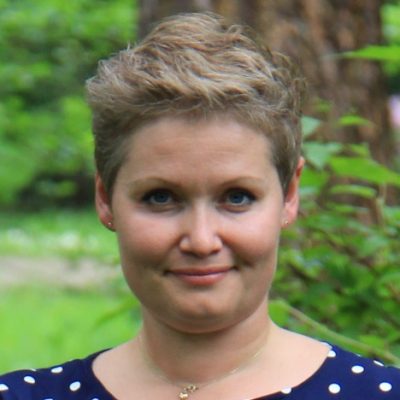 Senior consultant for remuneration and benefits, wage processing and HRIS
Mirka started her career abroad. She studied to be a sports coach and joined the local community as a kindergarten teacher assistant. After returning to Czechia she switched to the area of trade, she studied projects concerning process optimisation and department reorganisation in various companies which led her to the issues of remuneration, benefits and wage processing too.
Her colleagues highly respect her approachable nature when leading a team and setting up processes. Whether she leads or merely participates on a project, she always puts in tremendous effort, does not  hesitate to look into operational matters and get to know every little detail. She is always trying to understand the most minute nuances of a project so that she could put forward an optimal solution, she has worked in teams varying from 2 to 50 members.
In her free time she is breeding Weimaraner dogs, her garden is full of herbs and other plants which she processes in a myriad ways.
During fifteen years in the field she has helped numerous companies set up their teams and processes, internal documentation and information systems. She knows how to make that all participants learn every lesson they should.